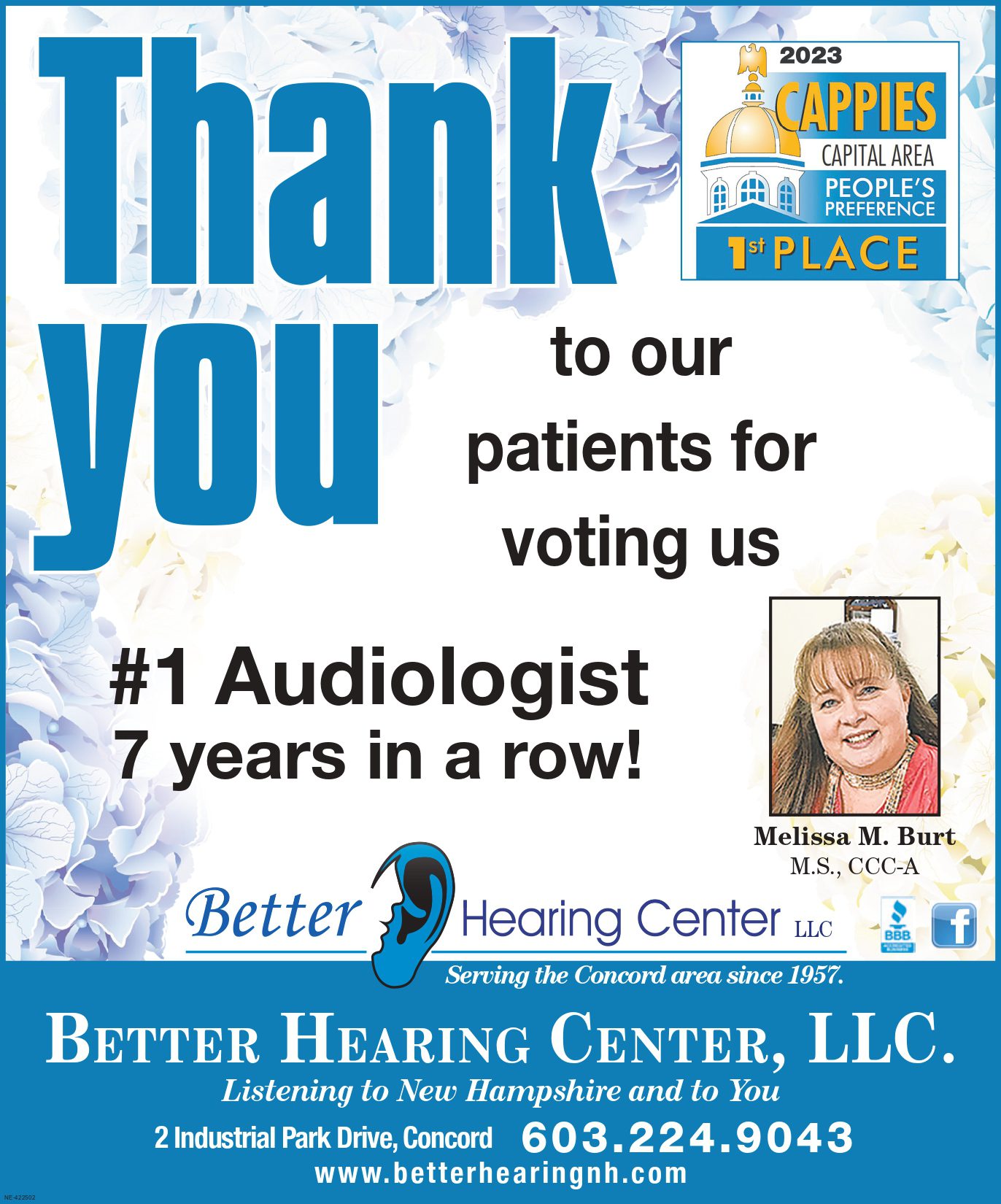 Concord NH Hearing Specialist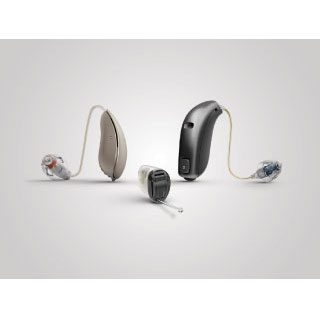 Audiology Services
We perform hearing tests, fit patients for hearing aids, and provide one-on-one consultations, among our other services.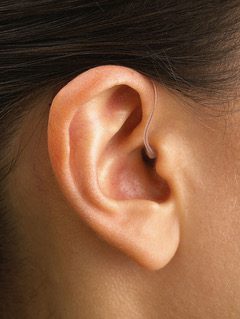 Hearing Evaluations
Contact us to schedule your hearing evaluation. We're excited to assist you in making decisions about your hearing health.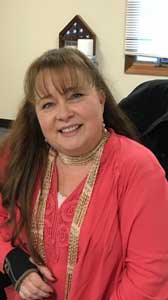 Experienced Staff
We are the only hearing center that has served the Concord, New Hampshire, area for more than 55 years.
From I-93 Northbound
Take I-93 N and take exit 13 for US-3 S/Manchester St
Turn right onto US-3 S/Manchester S
Turn left onto Old Turnpike Rd for 1.1 miles
Continue onto Regional Dr for 1 mile
Turn left onto Chenell Dr
Turn right onto Pembroke Rd for .5 mile
Arrive at 2 Industrial Park Dr
From I-93 Southbound
Take I-93 S and take exit 14 for NH-9/Loudon Rd toward State Office
Turn left onto NH-9 E/Loudon Rd for 1 mile
Turn right onto Blodgett St
Blodget St turns slightly left and becomes Pembroke Rd
Arrive at 2 Industrial Park Dr
From 393 Westbound
Head southwest on I-393 W
Take exit 3 for NH-106 toward Laconia/Pembroke
Turn left onto NH-106/Sheep Davis Rd for 1.8 miles
Turn right onto Pembroke Rd
Arrive at 2 Industrial Park Dr
From 393 Eastbound
Take I-393 E/US-202 E
Take exit 2 for NH-132/East Side Dr
Turn left onto NH-132 S/East Side Dr 
Continue straight onto Canterbury Rd
Turn left onto Pembroke Rd
Arrive at 2 Industrial Park Dr
We are located right off of Route 106 in Concord, New Hampshire.
Address:
2 Industrial Park Drive
Concord, NH 03301 USA
Hours: Mon-Thur from 8 am- 4:30 pm. Fri from 8 am – 4 pm.

Covid-19 Update:
Due to ongoing changes with COVID-19, we are open for business with reduced hours and services. We ask that you please call for an appointment. We look forward to seeing you soon.
Phone: (603) 224-9043
Fax: (603) 228-2133
E-Mail: [email protected]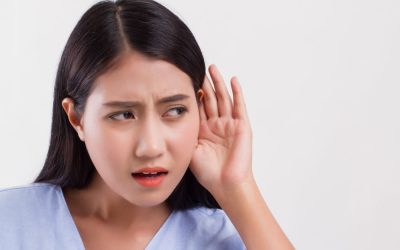 In audiology, the terms "hard of hearing" and "hearing loss" are often used interchangeably, yet they encompass distinct aspects of auditory health.
read more